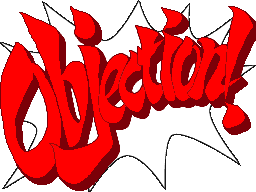 Wait a second, you said that you were going to call the police on your break, in about 10-15 minutes from 2:45. But then you said the police contacted you first?! Even if they showed up right when you saw the defendant, that would leave them only 10-15 minutes to do a crime scene investigation!
Another factor: the defendant was at the body when the police showed up! For the police to contact you first, they would have to show up at or before 3:00. But if what you say is true, then it took the defendant 15-20 minutes to get out of the maze in the first place after the crime was committed at 2:33. So how is she able to get back to the body in less than 10 minutes for the police to find her there? And then the police would have to find you, after running crime scene investigation,
all before 3:00!
Your times don't add up! How do you explain that?