About creating a level with Access...why? It's easy enough to get an XML library for your language of choice and use that to quickly read in and save level files. Then you could put it into an editable format - even if it's just editing each field manually and hoping it works.
OK that isn't working well, here's a couple of hypothetical dialogs illustrating my point: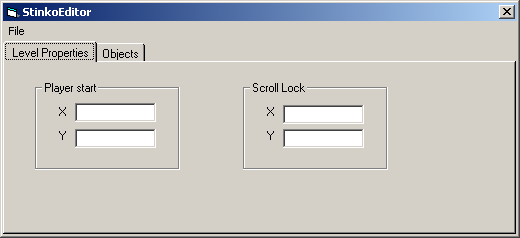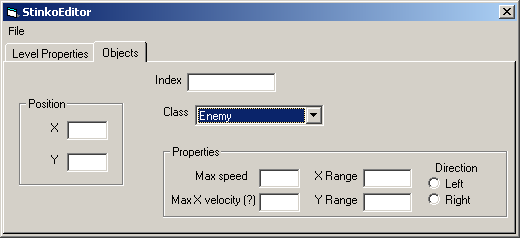 You know, as I was putting that together, I realized...hey, I can code this! Just get a decent XML library and use that to read/write data to/from the level files.
_________________
Homerun Starrer wrote:
Sinscreen! It protects your skin from evil!